Thunder Thursday: Buy My Barina
As some of frequent visitors will know Thunder Thursday is all about sharing some awesome digital campaigns with you and this week we have a cracker. This amazing video was created to help sell a 1999 Holden Barina but the video then became so successful that the owner decided that he would rather auction the car off to charity.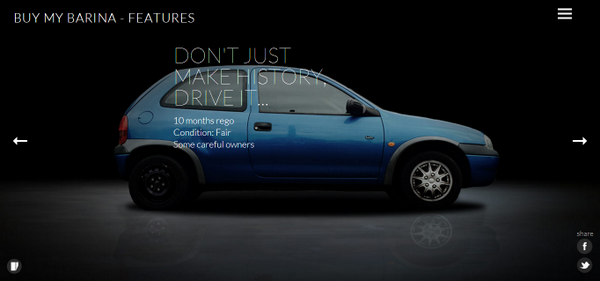 We've seen the Volvo adverts from the past, but this one kicks things up a little in our opinion. Best you watch the video:
He even created a website dedicated to the effort, take a look here. Naturally he received a number of tweets:
I will offer you a box of crackerjacks and a gently used loofa #buymybarina

— Theo Hall (@ThenamesT) July 14, 2014
i've got a half eaten Mars bar and i'll let you play with my cat for five minutes but you're not allowed to call its name #buymybarina

— Malcolm Gordon (@malgordon) July 15, 2014
..And now that Mashable and a number of huge Internet properties are publishing the story, you can just imagine how viral this video is going.
It is brilliant campaigns like this that make us so passionate about digital marketing.