Trending Tuesday: The World Cup Party Is over
Trending Tuesday is here again and it is time to dive into what is cracking on the World Wide Web. I was extremely suprised to see how quickly conversation of the World Cup has faded on Twitter considering it only ended on Sunday. I guess it just shows how fast paced and pertinent social media  really is.
Trending Hashtags on Twitter
Top 10 Google Searches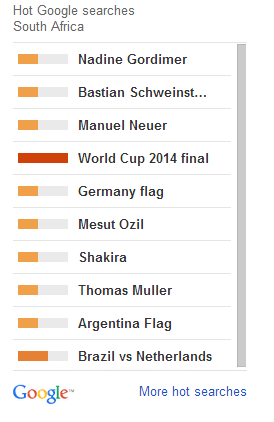 I bet I am not the only one that is starting to feel like the day is never going to end and is literally counting the minutes to 5pm. In the spirit of this I have decided to include the top 5 songs on iTunes  to give you the refresh that you deserve.
Top 5 on iTunes