Thunder Thursday: DuckDuckGo Gets Revamped
On Thursday's we like to take a look at something across the internet that is making waves or causing a storm hence the name for our Thursday posts. This week there is one that seems to be hands down causing more of a stir than anything else. It isn't a campaign as such, but it something very close to us at iMod Digital due to our foundations in Search Engine Optimization. Our featured item today is the brand spanking new look DuckDuckGo search engine.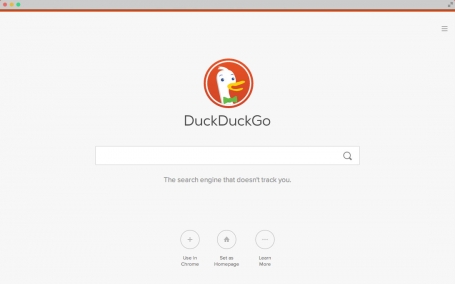 Oh dam is it looking sexy.
Yes, it does feel very similar to Google, and has a number of features which you feel have been taken from the search giant, but it is great to have some form of competition to the search behemoth every now and again. Bing simply hasn't lived up to very much despite the amount of money that Microsoft has pumped into it. While we don't feel that DuckDuckGo is suddenly going to break new ground and steal a massive portion of Google's search market share, we do feel that we should show our appreciation for a beautifully built web product that someone has clearly taken a great deal of time and effort in crafting their company around.
We found 10 useful instant answers that will help you save time as well as a full list of new features available on the sexy new look search engine.
I do find it very interesting that Google have announced major updates to their algorithm this week in what feels like a very backhanded compliment to the work that DuckDuckGo have done on this iteration.