Craft Beer Winner Announcement
Beer – who doesn't love it? With summer peaking its head out a little bit here in the Cape, it is the perfect time to make someone's day and announce the winner of our last competition.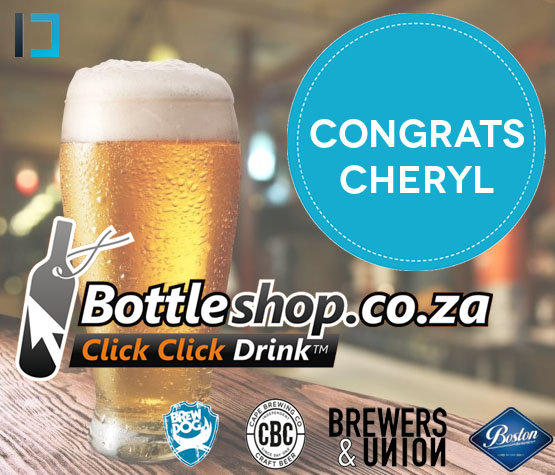 Cheryl has been notified and our taste buds over at iMod Digital are very envious of Cheryl and the fact that she will get to enjoy the summer sun with 12 of the finest craft beers on offer, all thanks to Bottleshop.co.za.
This competition kept us all thirsty so don't forget to stock up on a wide range of booze as the summer sun creeps up on us.
All it takes is a few clicks to enter our competitions so keep an eye out on our Facebook page to make sure you don't miss out on some fantastic opportunities to win great prizes. In fact, like our page to help keep your eyes open as sometime next week, our next competition will launch, and you, our lovely fans, will get the chance to win more fantastic goodies with just a few clicks.
UPDATE:
Take a look at Cheryl posing with her prize! Don't drink those all at once now Cheryl! 😉