iD HQ Rad Add: Nyan Cat
What happens when you combine two of the most liked things on the internet, namely a cat and annoying music? Well instant internet success that's what!
Introducing Nyan Cat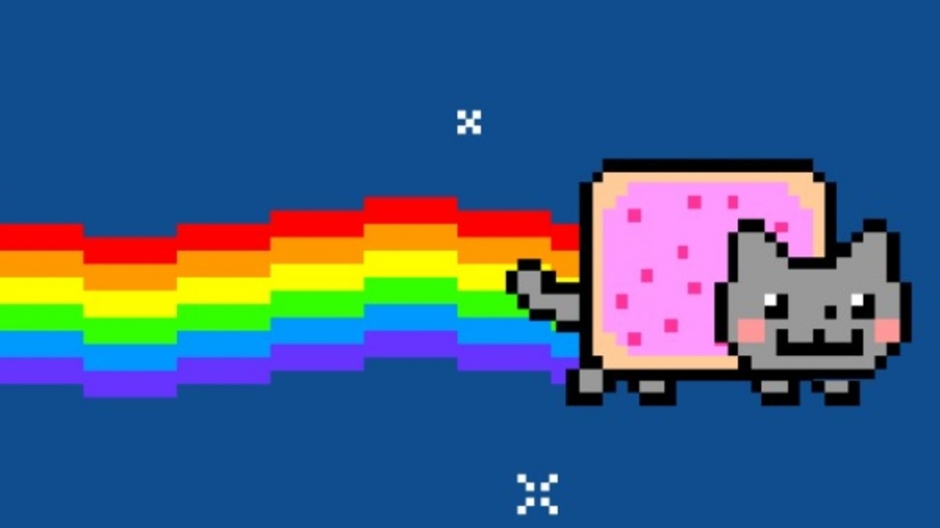 This little guy is by no means new and was a meme that was created around the first half of 2011. It caught on like wild fire and the annoying noise and colourful furry little guy was found annoying people across the world over.
After we put up our awesome set of invaders from Stickaz, we had four or five blocks of each colour left over. We thought about creating another vader made up of the different colours, but being the colourful & creative people that we are, we felt we needed something different that also resonated with us as a company that loves the internet. The only answer was a meme and as soon as we saw what colours were left over, Nyan cat was the immediate answer. We added it to our office door so that any passers-by could see the bright and cheery looking little mascot. What do you think of him? What sort of fun stuff do you have up in your office that adds a bit of character and fun?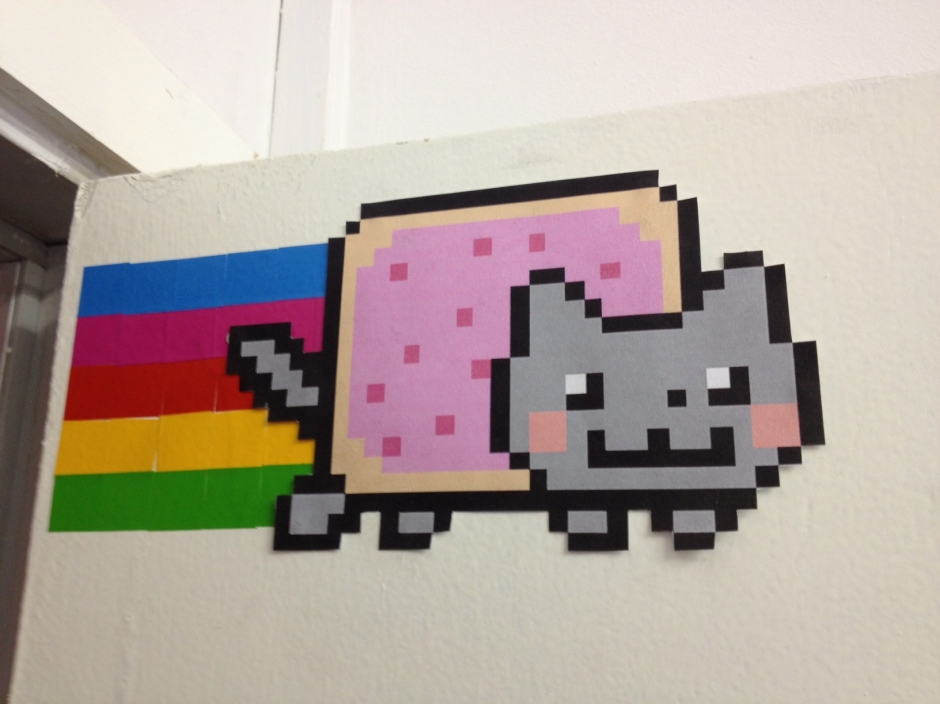 P.S those stickers from Stickaz are awesome! Go and grab some for yourself NOW!
Just for your entertainment