Innovative Kit Kat Campaign
These days we're constantly plugged in, checking our email, updating Facebook, there's always something to do on our devices. Kit Kat was able to capitalise on this with a really fantastic campaign.
Instead of offering Free WiFi like most places, Kit Kat decided to install a cellphone jammer with a 5m radius and instead of letting people check their email or surf the web, they encourage people to read a newspaper, chat to someone or enjoy a book whilst having a Kit Kat.
As their slogan goes.. Have a break, have a Kit Kat.
Although this isn't a new campaign, it's a fantastic example of a really simple, yet highly effective one that we felt was worth sharing! A simple Google search shows that 111,000 results are found when you search for terms along the lines of "free no-wifi kit kat". For those of you who want to understand that better, that means that there are 111,000 different resources on the Internet about the campaign Kit Kat ran, that's massive coverage.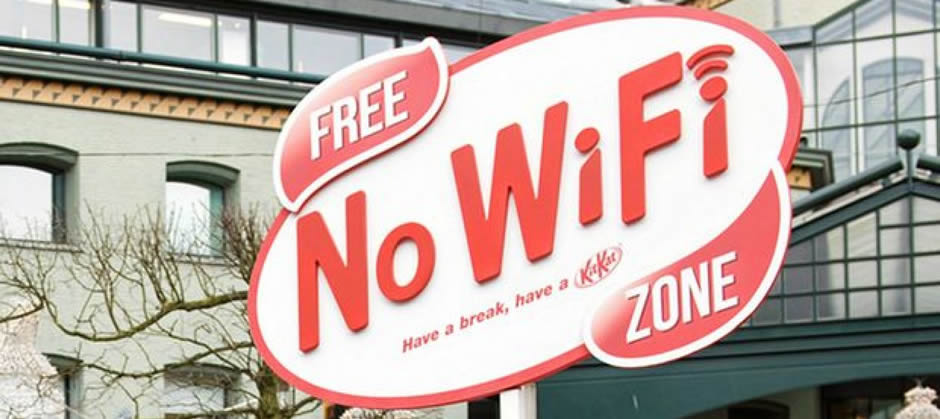 Well done Kit Kat!