Quick & easy ways to promote your Google+ presence
About a week ago Google announced the launch of some new plugins for your website to assist you in marketing your Google+ presence. These plugins included a new follow button, a new badge for communities and updated badges for pages and profiles.
Follow Button
The follow button has a really simple purpose, it allows people to follow your site easily. It's really easy to add the button to your website, Google has provided a quick and simple guide. The Huffington Post has configured the new follow button on their website if you're interested in seeing it in action. It's towards the top right of the website.
Here's what the new follow button looks like: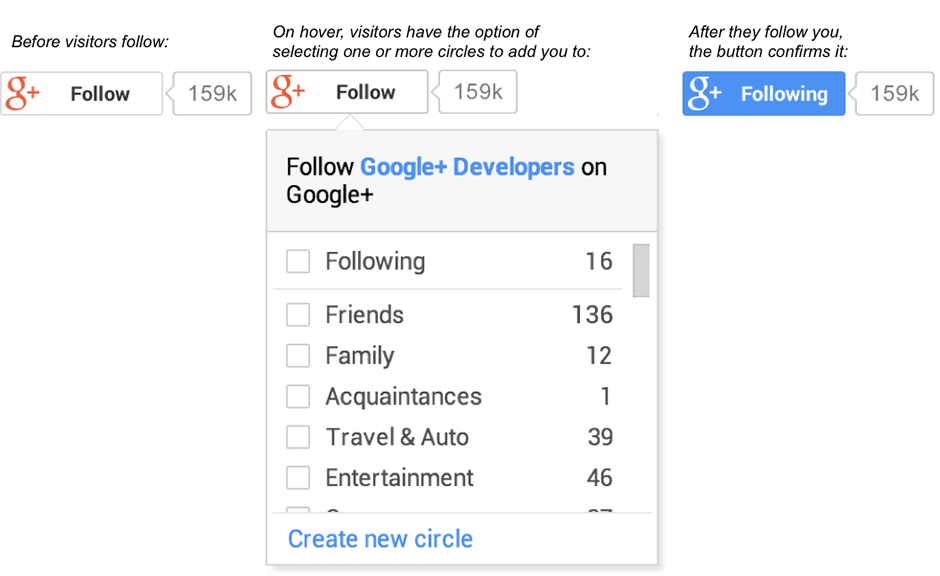 Community Badges
For community managers you'll be pleased to hear about the new community badges for Google+ communities. These badges assist you in driving up a following for your communities. The button, which installs easily on your website, allows visitors on your website to Preview your community before deciding to join it. The badge has many settings that give you control of how you want it to look and operate.
Updated Based for Pages and Profiles
The new badges for pages and profiles come with far more customisation than ever before. Enjoy portrait or landscape mode, light and dark themes as well as turning features such as cover photo or tagline on and off.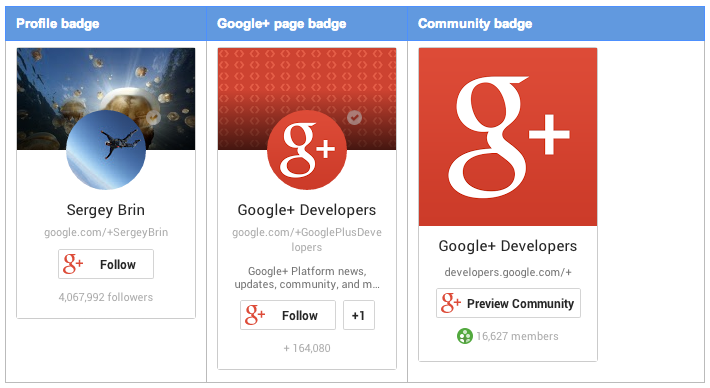 You can create your badges here.
Importantly, Google has stated that old badges will remain intact for 90 days and after that they'll automatically be updating them. This means that if you're using a badge currently, you'll need to update to avoid a possible web design problem.