Google Places for Business goes iOS
Earlier today Google announced the release of an iPhone application for Google Places for Business. If you're in the game of getting your site to rank well and increase the visibility of your website in Google, you'll have come across local listings and the importance thereof. Having a Google Places for Business listing is a fantastic way to increase your visibility, so it's exciting to hear that Google are now making it even easier with an iPhone application. Of course, there's a local listing and an optimised local listing, but that's a topic for another day.
Here are some screenshots: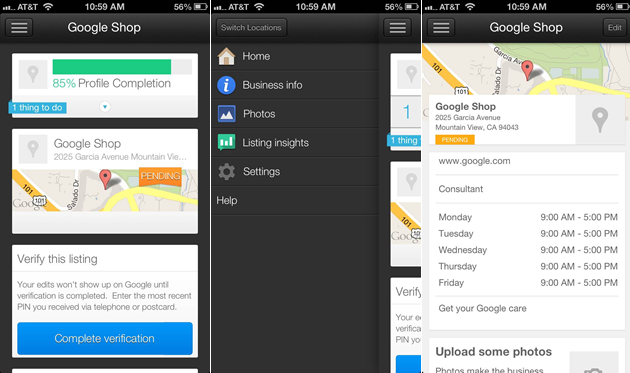 The new application has some great features:
You can verify your business listing directly from your phone.
You can update your business information, such as hours, address, contact information and description.
You can track the traffic visiting your listing.
You can post photographs on your local Google+ page.
You can also manage multiple locations from one instance of the application.
That's a good collection of features, the most important and useful one being the ability to verify your listing directly from the application as this has always been a fairly tricky part if anything doesn't go directly to plan.
If you want to give the application a try, you can download it from the App Store for free.
[Photographs from iClarified]