We branded some cycling shirts
We've got branded cycling shirts, yep, you didn't read that wrong…
We spend a huge amount of time behind our computer screens, but that's not where we spend all of our time. As much as we love being there, making magic, we also love being outdoors – see, we're geeks, but not typical geeks, getting a tan doesn't scare us… too much.
Over the past few months, members of our team have taken up mountain biking and from this stemmed the idea of having corporate branded cycling shirts printed. Getting healthier and doing some branding at the same time – we think it's a good mix.
Dabbling with some Fireworks, a flick of Photoshop and a dosing of Illustrator we mocked up a design that we were really happy with: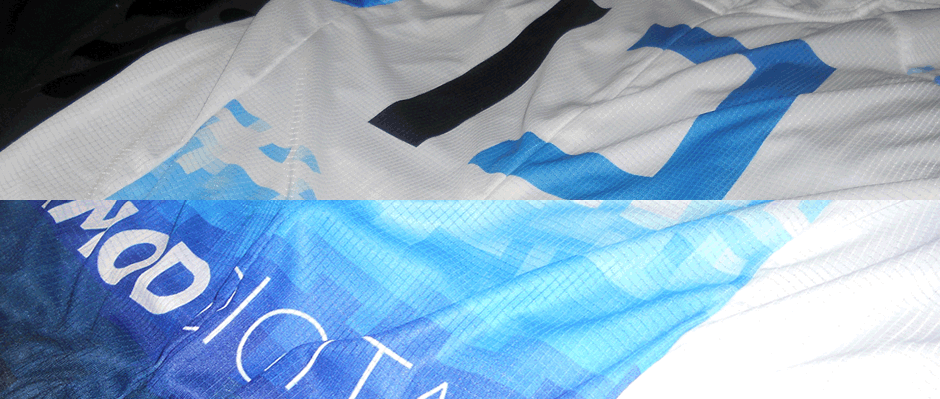 None of us here felt like modelling the shirt for the blog so we had to go out into the wild and find a rider wearing the shirt!
Update: Some friends of iMod Digital wearing our shirts at the Argus Mountain Bike Challenge.