Targeted advertising that reaches millions of potential customers.
About
Search Engine Marketing

Search Engine Marketing (SEM) is the process of attracting visitors to a website through paid search mediums. The most common form of paid search is that of Google AdWords that appear above and on the right-hand side of the search results in Google. This is also known as Pay Per Click (PPC) advertising (Paying each time somebody clicks your advert).
The power of a search engine marketing strategy is that you can quickly target your audience and pivot with ease, whilst measuring your spend and not wasting time. Search engine marketing does come with a management fee as well as the requirement for a budget, so it may be seen as a rather expensive form of digital marketing, but with refinement it can lead to excellent return on investment – if you pay 7X per click and you sell your product for 10X, you would effectively be making X3 per lead, this is a good return.
Tell us about your product or service – We will find the best keywords and put together a campaign for you and manage it.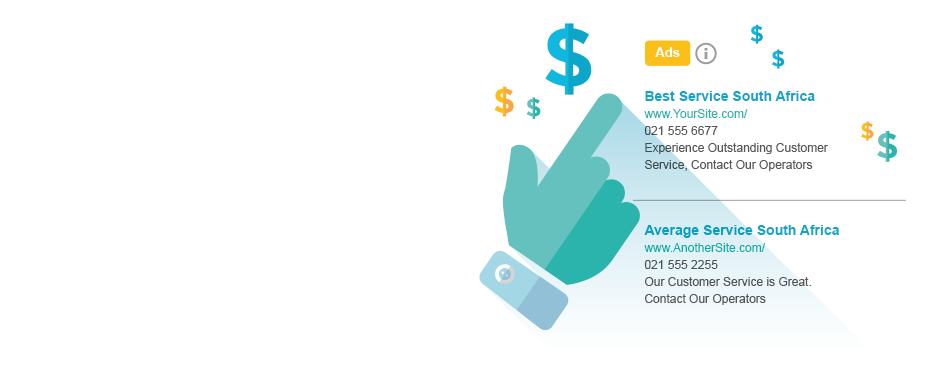 We've worked on some amazing projects with some amazing people. Have a look at what we've done.
Global Grinders
We control & manage the Global Grinders AdWords account.

Global Grinders
read more
Preferred supplier of grinders to major FMCG companies and chain stores worldwide.
We've been involved in some really special projects and worked with some amazing people...
Contact Us
Claremont, Cape Town
South Africa.
Work With Us
Everyone has great ideas for the Internet, but not everyone can execute them. We're here to assist you with the execution, contact us and we'll see what we can do for you.
Read what some of our clients say about us.
Get started with our Project Planner.
Similar Services
Some other services that you might be interested in -