Service Keywords: WordPress, E-Commerce, Search Engine Optimisation, Facebook
July 2012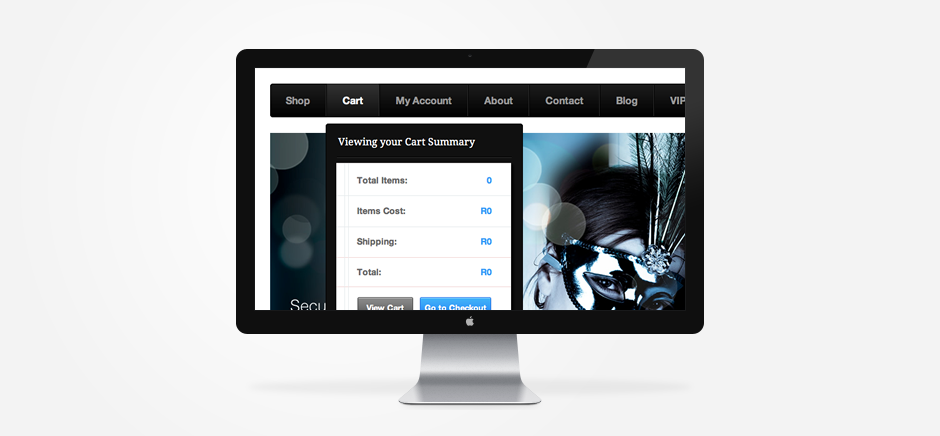 About
Sinz
Sinz approached iMod Digital with the requirement to have an e-commerce website designed, developed and launched. We took on the project, received a copy of the Sinz logo and built everything else from the ground up. Sinz wanted an upmarket and fresh look and feel, along with an easy to manage product catalogue. We built the website on WordPress and provided training.
Here's what Sinz had to say once the project was launched:
Dear iMod Digital

Last year December after a very long struggle to find someone to create a website for me I thought I had found the right people and expected to have a website up and running by the end of January at the latest. On the 29th of February I came across your details through hours of searching for a web developer that seemed to have some form of reputation and knowledge.

It is now 4 months later and the dream of launching Sinz is minutes away.

I want to extend my most sincere thanks to you and your team and here are my reasons why:

You entertained my first contact with great enthusiasm and a positive attitude. I didn't know you at the time and although I hesitated due to my experience up to that point, my gut told me to take a chance and it paid off.
The way you have approached every question and your constant positive tone speaks volumes about your ethics.
You have never said "No" to any of my requests, instead you always answer with an explanation and although sometimes that explanation equals "no", it's never that direct and always with good reason as to why. Your honesty shows during these times and I appreciate it.
For the past 4 months I have felt like I am your ONLY customer. I know that is not true, but not once did you leave me hanging or wondering if you are still alive. The ability to make a customer feel like they are the only ones that exist may make the customer arrogant and raise expectations, but this is something that's worth gold!! Don't ever lose that touch, no matter how big your business gets!

Your constant educated guidance has spoilt me and I feel like a child about to go to "big school" without his parents. You have been with me through every decision, every step of the way and that's something I am going to miss (hope this doesn't sound too strange!), there is almost a part of me that doesn't want this journey to come to an end.

What I can promise you is the following:

I will promote your company and business every step of the way with every person I speak to, you can count on that!!
As soon as the business provides the capital, you can rest assured that every cent with regards to SEO, Social Media such as a Facebook page, Mobile site, expansion, changes etc. will be spent with you and your team and I wouldn't trust anyone else to do any work for me

Thanks again and hopefully I get a chance this week to get that bottle of more than well deserved bubbly to you!!!
We're honoured to have such words spoken about us.
Update 23/11/2012: We were further commissioned to brand and set up the Sinz Facebook Page. The relationship with our client continues to grow positively as we slowly assist him in broadening his digital presence.
Other web design and development projects we've launched.
Mozcation
A fully responsive travel itinerary for the SEOmoz team

Mozcation
read more
A mobile responsive travel itinerary application built for Mozcation.
Tarriance Travel
A bespoke property network.

Tarriance Travel
read more
A travel network design and developed from the ground up.
Pepperclub
The Pepper Club Luxury Hotel

Pepperclub
read more
Contact Us
Claremont, Cape Town
South Africa.
Work With Us
Everyone has great ideas for the Internet, but not everyone can execute them. We're here to assist you with the execution, contact us and we'll see what we can do for you.
Read what some of our clients say about us.
Get started with our Project Planner.